Developing leaders within your current talent pool has become increasingly important in the past few years due to current war for talent and changes in technology. In order to stay on top, building leaders from within has become an important topic for employers and employees. According to Brandon Hall's State of Leadership Development Survey, 84% of organizations surveyed anticipate a shortfall of leaders in the next five years. With more than over 10,000 baby boomers retiring each day, leadership development is more important than ever to sustain your business.
Do you have a #LeadershipDevelopment program in place? You might be falling behind. @InspireSoftware shows why the new year is the perfect time to get a leadership development program in their latest blog:

Tweet This!
With new trends and constant shifts in the way we work, creating a leadership program to align with these cultural and corporate shifts is essential. Even though more money is spent on leadership development than any other area of corporate training, 71% of organizations feel their leaders aren't capable of effectively leading in this knowledge economy, according to the same Brandon Hall report. It's vital for CEOs and executive teams, as well as HR professionals, to take a look at current trends and reshape what your leadership program consists of in 2019. The phrase "New Year, New You," applies for your leadership program. This new year is a new opportunity to properly invest in your leadership benchmark.
Millennials Are Set to Take Over the Workforce
For years now we've heard the statistic, 46% of the workforce will be millennials by 2020, which also means a new expectation of leaders. With the decrease in age-based leadership, the role will be given to those who can be more agile and who is a better fit for the organization. Leadership programs should be focused on engagement and teamwork across the generational divides.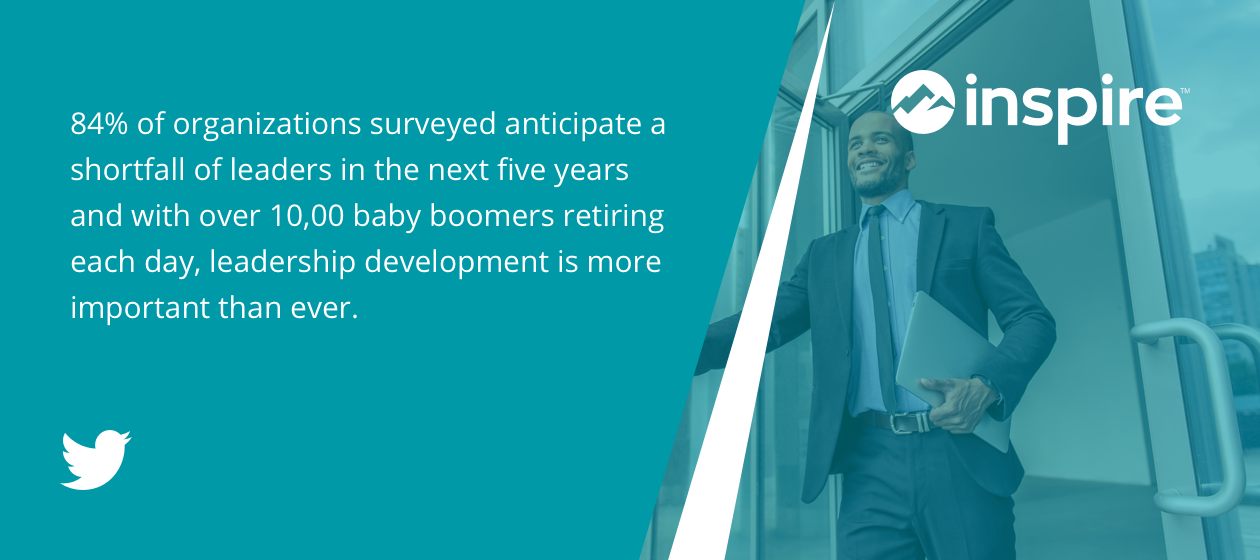 This shift also includes overlooked talent. Next year over 10,000 baby boomers are set to retire. Yet, a large number will still be part of the workforce and will often be overlooked for leadership positions because of their inexperience with leadership roles. Your leadership development program should take into account age biases on both sides of the age gap; helping leaders to develop in any context, from self to teams, or organizational leadership.
Agile Leadership Becomes Essential
Another reason to create your leadership program is the switch in leadership styles and what it takes to be successful. With flexible leadership becoming increasingly important, your leadership development program from years past is likely no longer relevant to today's changing landscape.
Agile leadership is the new norm for companies attempting to succeed in a rapidly evolving global economy. Consider adding agile project management practices for your leadership development program to promote skills that meet the needs of the moment on a continual basis.
Your employees are going to fall behind this year. Do you have a #LeadershipDevelopment program to keep them up-to-date? Find out from @InspireSoftware why the new year is the perfect time to look at a #leadership development program!

Tweet this!
Business Structures Are Flatter
In the past, the hierarchy in an organization was very clear and defined when it came to management structures and how companies operated internally. In today's business environment, the structure has flattened substantially and a leadership development program the reflects this flatter workplace is needed at all levels of your organization in order to operate more efficiently.
When thinking about improving and creating your leadership program, try to incorporate leadership development into all levels of your organization since each employee can benefit from it whether they apply it to self-leadership or team leadership in the future.
Technology is Rapidly Evolving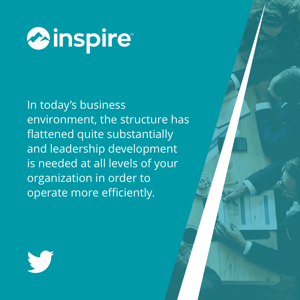 Technology changes so quickly it's hard to keep up with the latest trends. Your leadership development program should reflect the latest trends in technology and the social changes affected by the use of technology.
Even if you don't have the resources to fully revamp your leadership development program, you should always be training and applying your leadership practices through the new tools available. While it may seem difficult to keep up with the pace of available platforms, it's important to have a process in place that rolls out new technology throughout the organization to ensure maximum adoption.
Your leadership development program is a critical piece of your organization and maintaining it should be a priority each year. Integrating leadership training and best practices into the flow of everyone's work will help make sure that this program isn't lost in the shuffle and updated regularly.

Are you in need of improving your leadership development program? Your organization could be at risk of four threats companies face without an effective leadership development program. Find out about these 4 threats and how to prevent them with our whitepaper, Leadership Development Can Rescue Your Organization From These 4 Threats.